Matrix Essential Training Alliance
META delivers the highest quality training at the leading edge of NLP ™.
We have been promoting Richard Bandler and John La Valle in the UK and Europe for over a decade and are known for our unique programmes.
Director of META, Kate Benson is the International Director of Education for the Society of NLP ™ and runs the only Society approved NLP courses especially designed for Education.
To learn more about our leading edge work in Education and explore our range of courses –
Click Here
Customised NLP Training with META
Each year Meta designs and delivers a range of customised training programmes for individuals and organisations around the world.
Here are some examples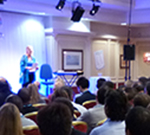 Latest developments in NLP
Istanbul, Turkey
Supporting children and Young People with NLP
Amsterdam, The Netherlands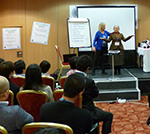 Excellence in Teaching
Barcelona, Spain
Linguistic Intelligence for Children
Rome, Italy
Learn More